Defense Programs
Defense Programs are not just one type of treatment, they are a combination of different types of treatments, services and techniques . It is the very principle and definition of integrated pest management approaches. It is using different types of products & strategies to achieve the desired goal.
Most of the pests that we encounter in your home come from the outside areas. Our Defense Programs focuses on the exterior of your home. This method provides greater protection against pests like spiders, wasps, ants, beetles, and other house-infesting pests. This program includes an initial interior and exterior service then subsequent exterior treatments every other month on the exterior. (Bi-Monthly). Additional interior treatments could be an additional cost and at the technician's discretion. Defense Pest Programs cover all access points inside the home and outside your property to help stop pests before they infest the home. Our exterior perimeter bait and residual application treats for a variety of different types of insects and provides peace of mind without always having to apply products inside your home. When needed, indoor bait and localized treatment applications can be applied and are safe for pets and children.
---
Pricing is based on the square footage of 3,000, unless noted differently in the description. Pricing will increase by $45 for each additional 500 feet.
---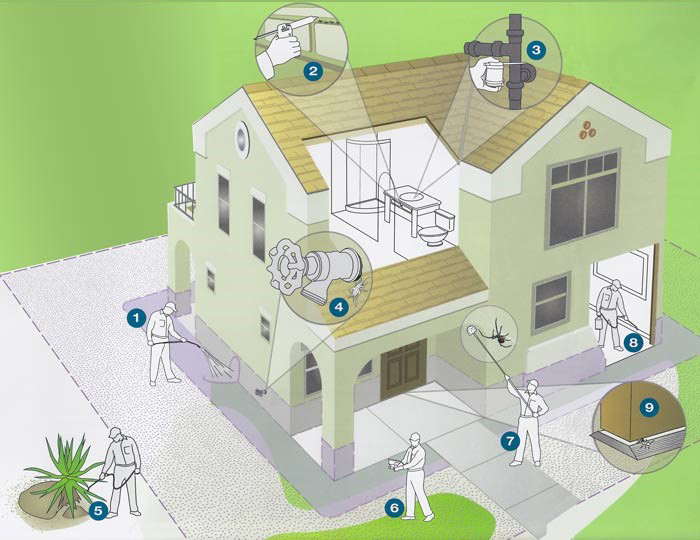 PEST COVERAGE

BASIC DEFENSE PLAN
$41/mo - ($528)

PREFERRED CARE PLAN
$58/mo - ($744)

PREMIUM CARE PLAN
$90/mo - ($1,176)

Spiders (General Household Spiders)

✔

✔

✔

Outdoor Roaches

✔

✔

✔

Crickets, Earwigs, Beetles

✔

✔

✔

Other Occasional Invaders

✔

✔

✔

Sugar Feedings Ants (Rover, Argentine, Odorous House, Little Black Ants, Pharoah Ants)

✔

✔

✔

Carpenter & Acrobat Ants

✔

✔

Fire Ants

✔

✔

Rodents (Rats & Mice)

✔

✔

Venomous Spiders

✔

✔

Wasps

✔

✔

Mosquitos

✔
One Time / Specialty Treatments Available
Please Contact Us For More Info.
Phone: 817-905-5888 | TPCL # 0850948 | Hours: 8AM - 4PM
Copyright DEFENSE PEST MANAGEMENT | All rights reserved.
5410 Basswood Blvd, Fort Worth, Texas 76137